Surfing in Asia for 3 months – my story
I'm in a rainy Helsinki and decided to tell you guys a little bit about our Asia trip this winter. It was the best trip ever and I miss it so much! Me and Jonathan left Finland right after new year, and came home again in the end of March. While people in Finland were snowkiting and shoveling snow, we enjoyed the amazing summer kitesurfing and wave-surfing in Philippines, Indonesia and Thailand.
Kitesurfing in Philippines
We stayed in Philippines for 1,5 months, until late February. We decided to go beacause we read about Boracay on the internet and got in touch with some of the people living there. So we rented an appartement by English Bakery, which is close to Boracay's windy beach, Bulabog. Bulabog was as windy as we had hoped for, and on the other side of the island, White Beach, we found the most beautiful beach we had ever seen. The time flew by too fast, but we enjoyed every moment and were kitesurfing all the time. We had just a few days off without wind, but then we enjoyed sunbathing, boat trips, snorkeling and mountainbikes instead! On Boracay you always find something to do. Boracay was truly a kitesurfers dream!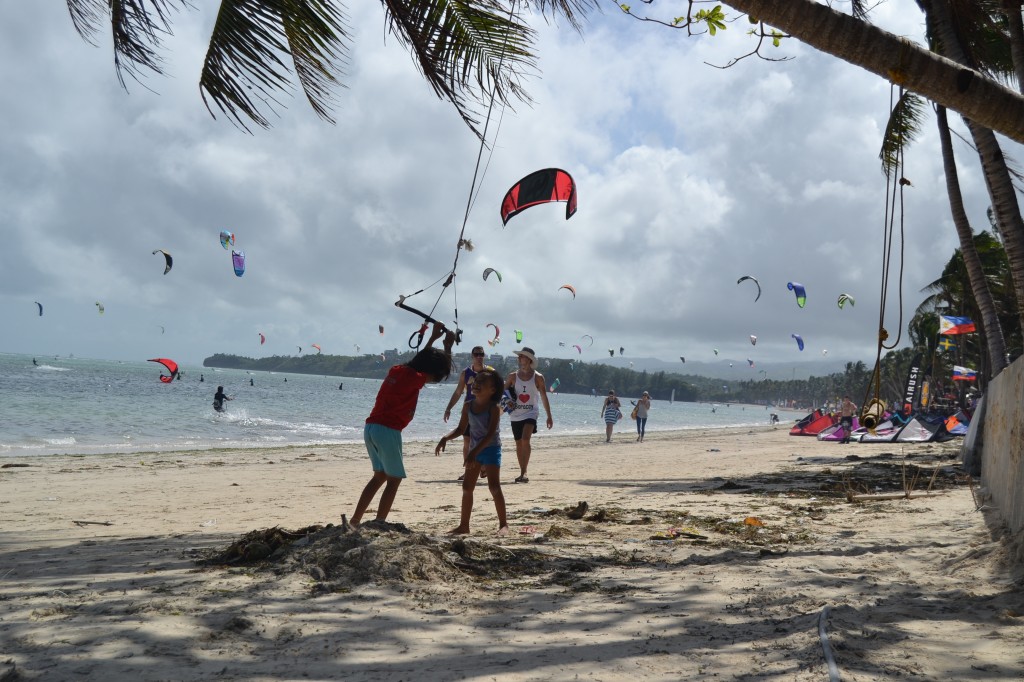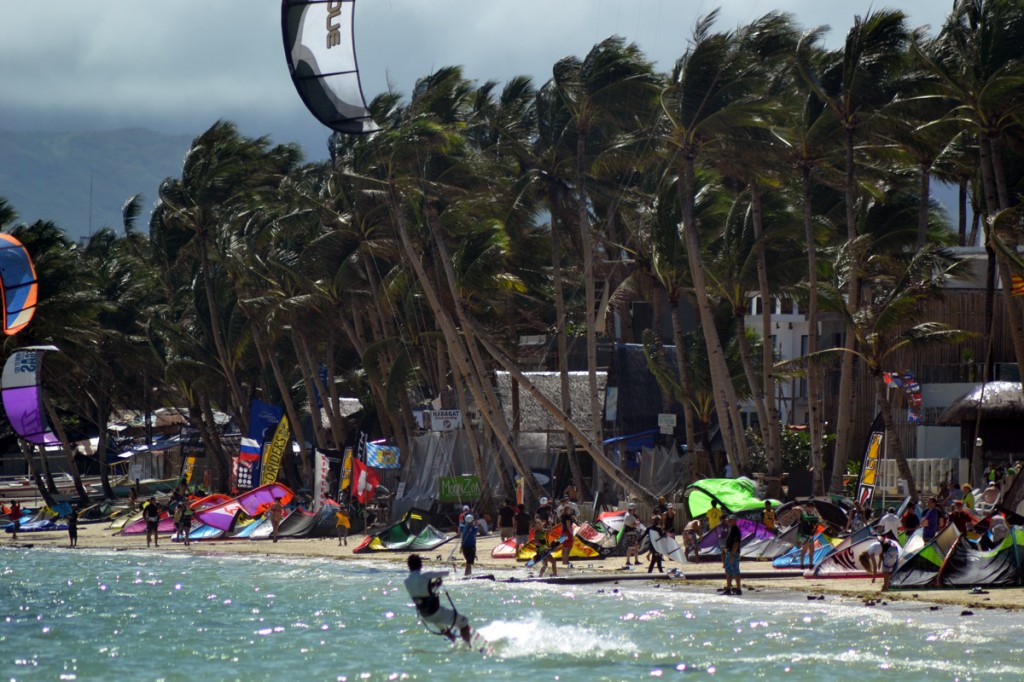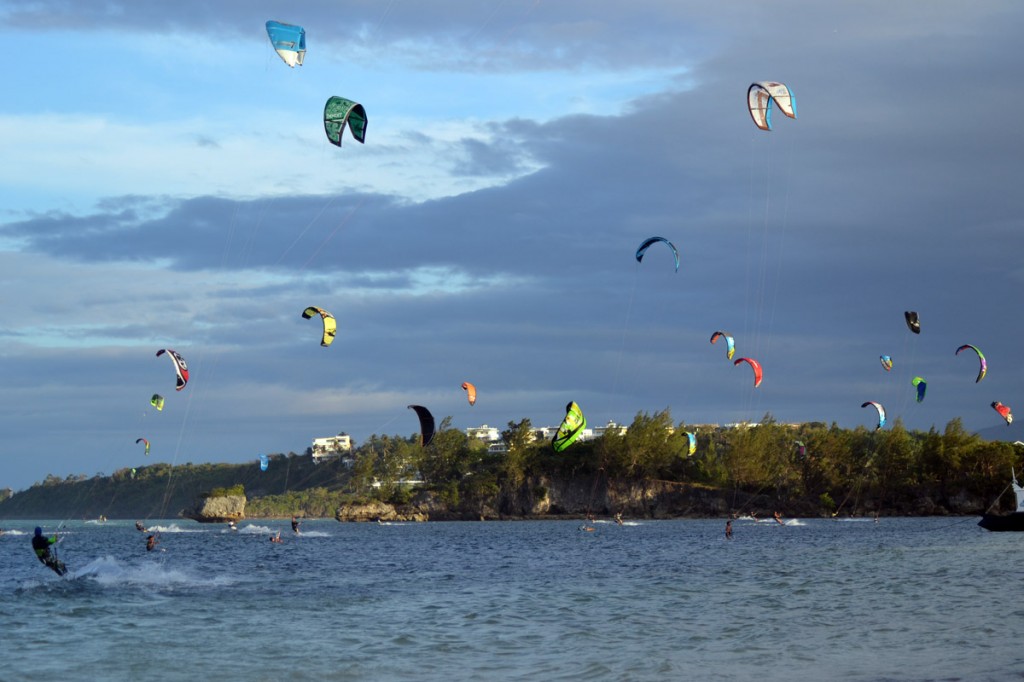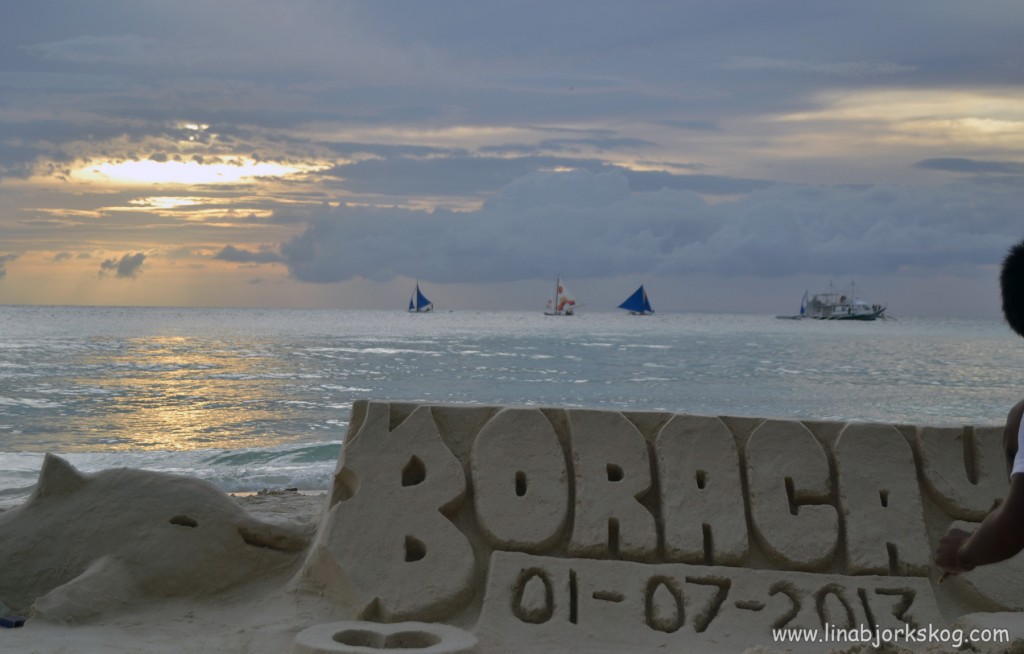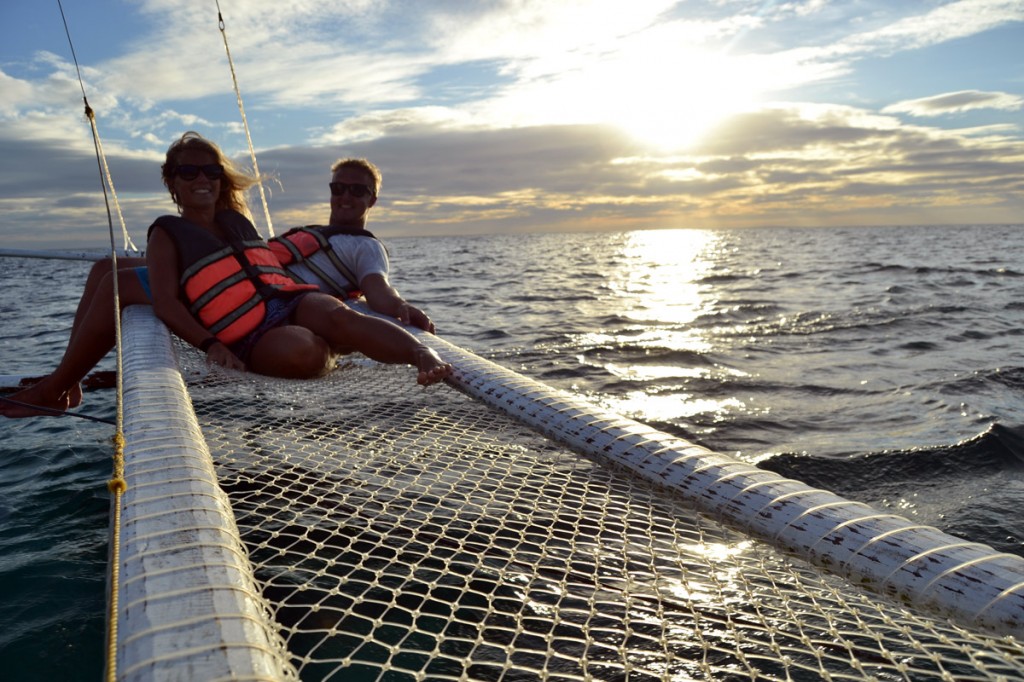 Close to Boracay you can find Union Beach, where we spent a few days too. Union Beach is even better for kitesurfing than Bulabog, beacause the water is really flat, the area is big and there are almost no people on the water. At Bulabog beach it can be crowdy sometimes, so when we wanted to have a lot of space we went here. Perfect for freestyle-tricks! A few times we took a downwinder to Union Beach from Bulabog, it's possible if it's blowing from the right direction. It was also possible to go upwind back home, or simply take a tricycle + boat back.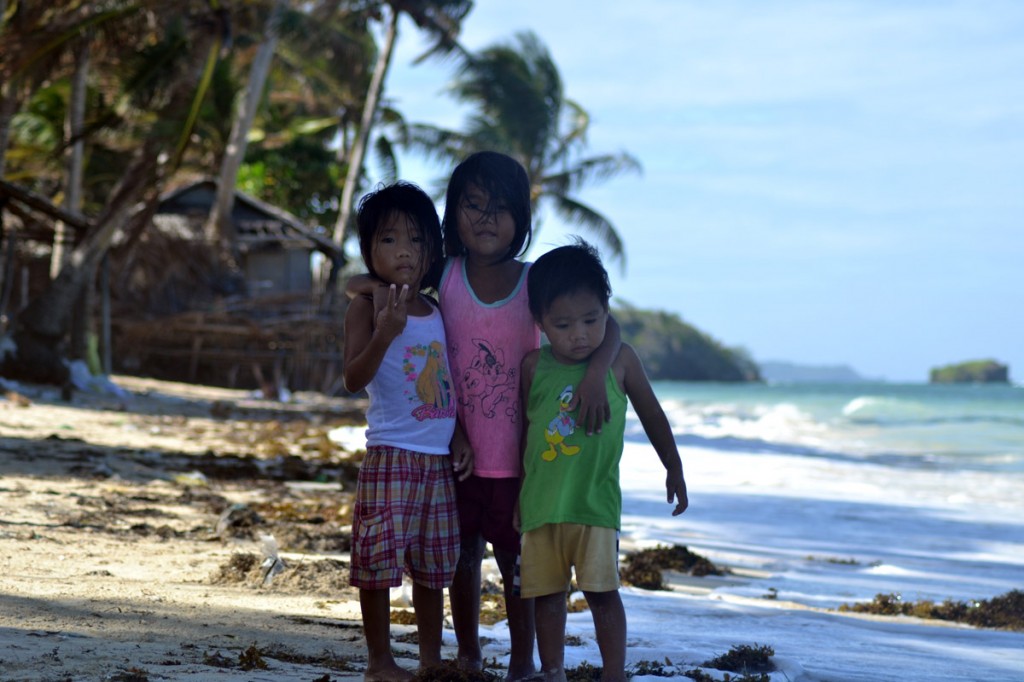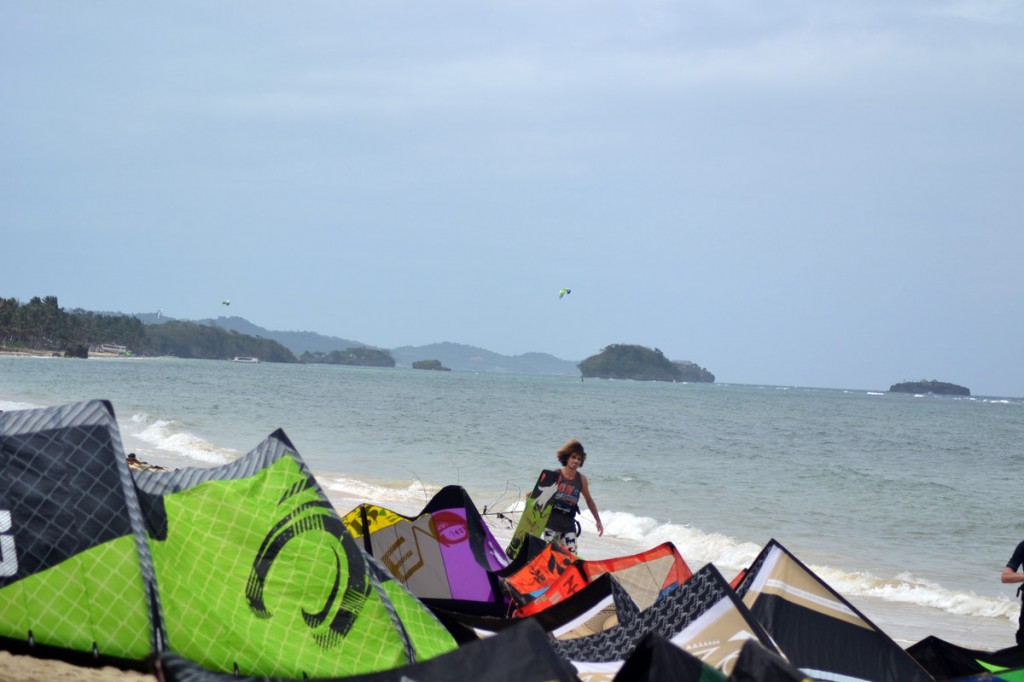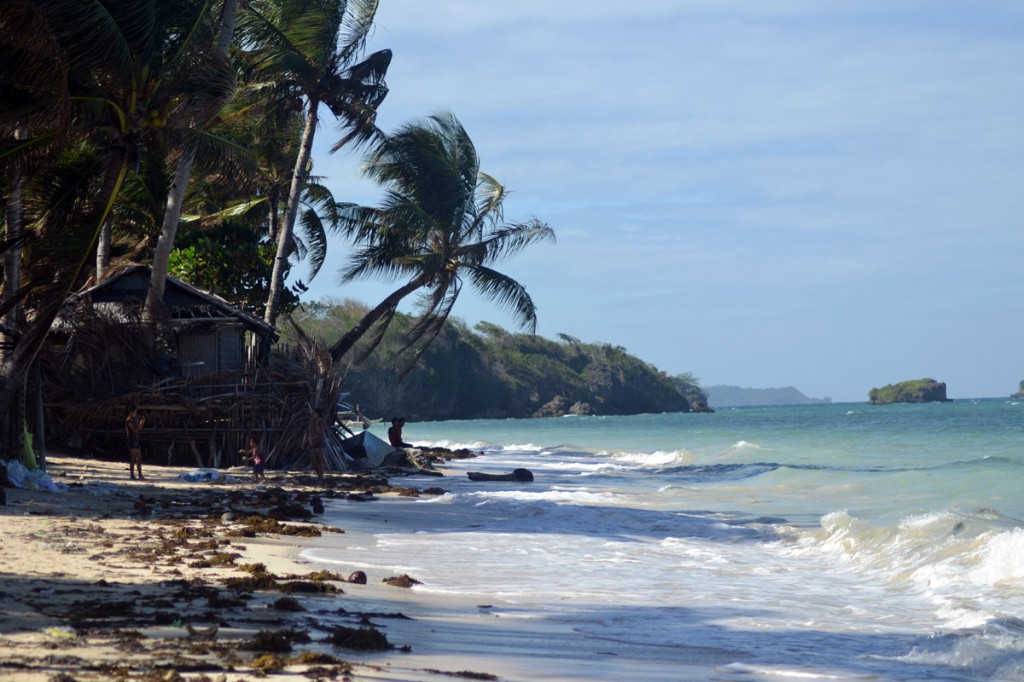 One trip, which was the best I ever made, was to visit Seco Island for two days. Seco is a desert island, approximately four hours from land. Seco was so amazingly beatiful. Turquoise, flat water with white, fine sand and sun from a clear blue sky. Perfect for kitesurfing with wind almost all the time. We slept under the stars with a kite as windstopper – so amazing! When we were there the wind was pretty strong, but we enjoyed it! We kitesurfed in the sunrise and all day long until the sunset.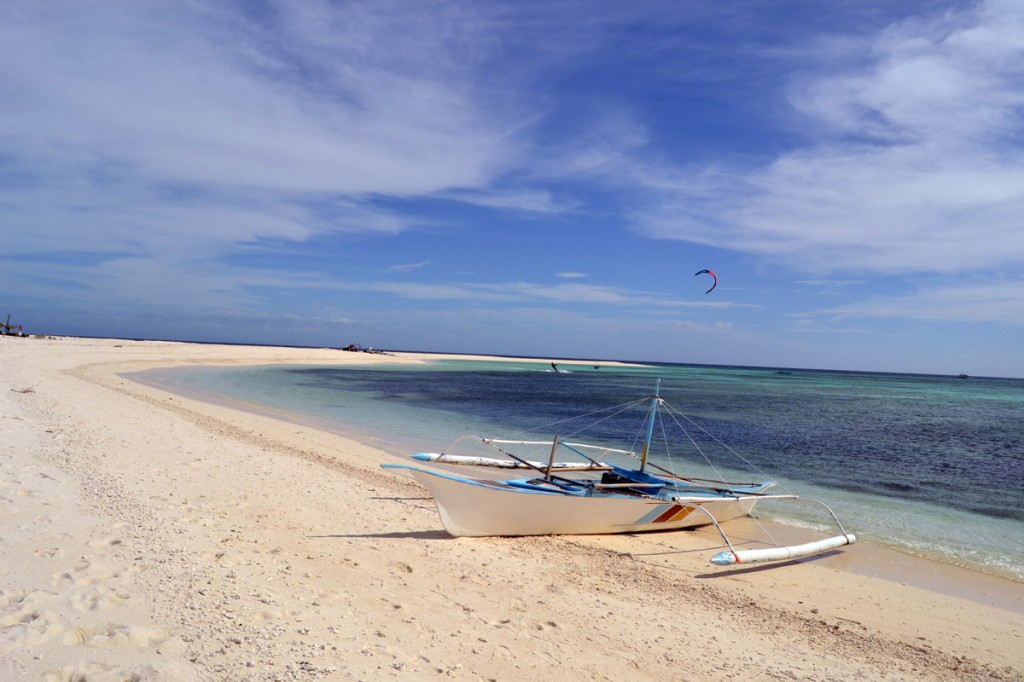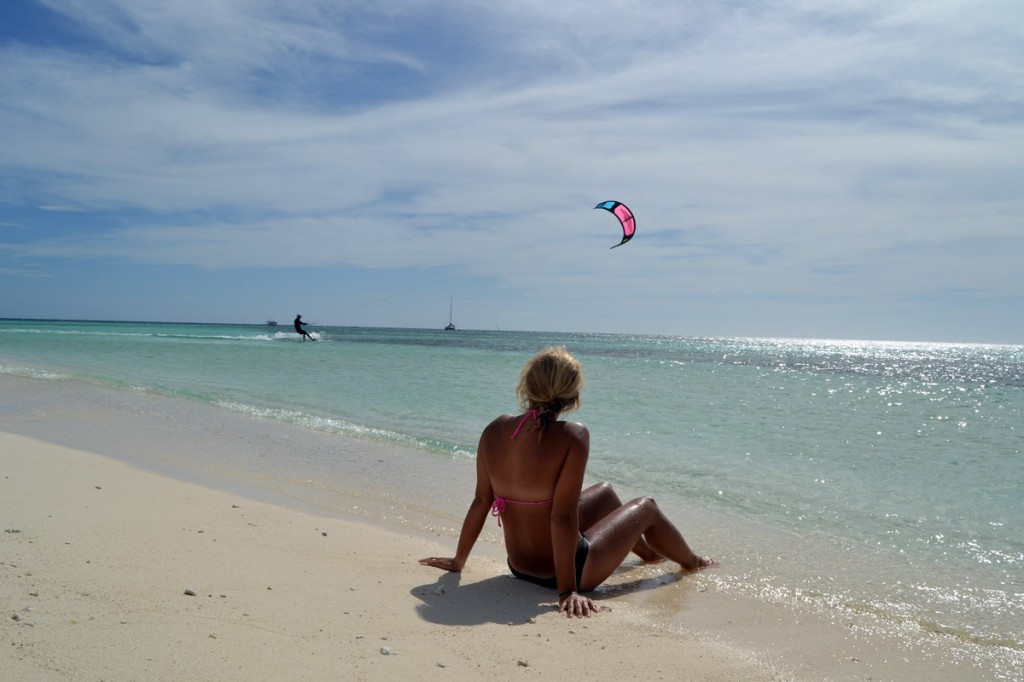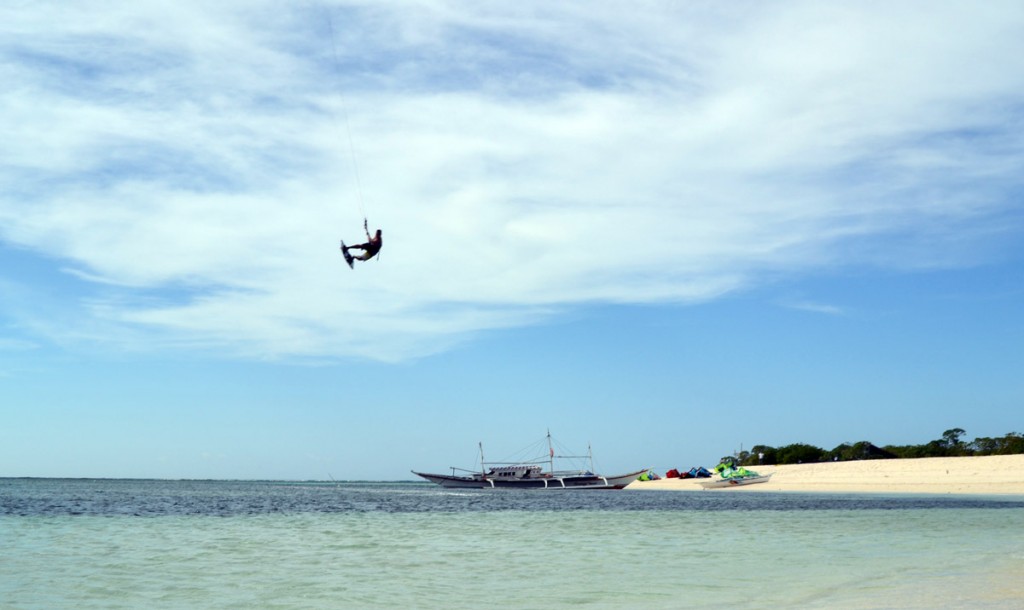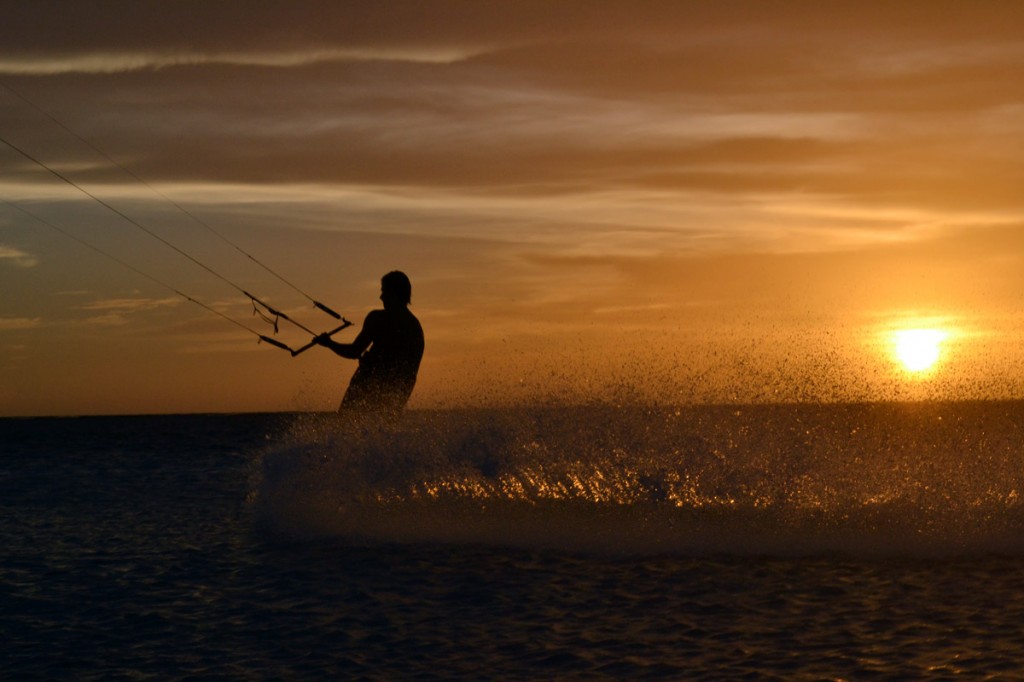 Wave- surfing in Indonesia
As we left Philippines, we wanted to visit Indonesia and Bali for some wave-surfing. We have never tested that before, so it was a new experience for both me and Jonathan. We arrived to Bali, and stayed there for one week. But Bali was not what we had expected us. We thought that Bali would be a paradise on earth, but it was not. Dirty beaches, a LOT of turists and bad surfing. We took beginner lessons in wavesurfing in Kuta, but decided to go up a little bit north after that, and ended up in Seminyak for the rest of the week. One day we were kitesurfing in Seminyak and one day we were kitesurfing in Sanur, but anyone of them was not so good beacause of gusty winds.
South in Bali we found beautiful Dreamland, Padang Padang and Uluwatu, but the waves were too big for us beginners, so we stayed in Seminyak and Cangu rest of the time. In Bali we liked the the surfing culture, the weather and the cheap clothes, but we were not happy with the destination and decided to give the neighbor island, Lombok, a visit. We bought a 6'3 surfboard and jumped on the ferry.
Lombok was how Bali looked like ten years ago, said the locals, and we liked it much more. Lombok was peaceful with an amazing nature and less tourists (just a few other surfers). The local people were friendly but did not know so much english. The food was not the best for someone that does not like onion, but we survived. We found a good hotel in Kuta (same name as in Bali) and surfed in Gerupuk.
And the surf there was amazing! The waves were a little bit bigger, and much more difficult to catch with the new small board. Jonathan rented a board and I used the one we bought. We practiced all day long, fell all the time, but were so happy when we got our first waves. So awesome feeling! I think we got maybe 4-5 waves per day, but all that paddeling was still worth it! We both managed to do some turns on the waves after some practising.
We spent one week in Lombok, and went via Gili Islands on the way home to Bali. Here we found an Island full of tourists but really nice nature. In Gili there are no cars or motorbikes at all – if you want to move on the Island you use either a bike or the horses! We spent one day in Bali after that, and headed for the last stop of the trip – Thailand.
Kitesurfing in Thailand
In Thailand we knew where we were going – to Pranburi, 3 hours south from Bangkok by car. We happened to find Pranburi just by searching after kitesurfing spots in Thailand, and found out that Pranburi is the windiest place in Thailand. Pranburi is a little village with not so many tourist but a lot of fishermen and stinky fish! But we loved Pranburi. The wind was lighter than in the Philippines, but when there were wind, it was awesome! Close to the beach we found some lagoons with flat water – just perfect for freestyle!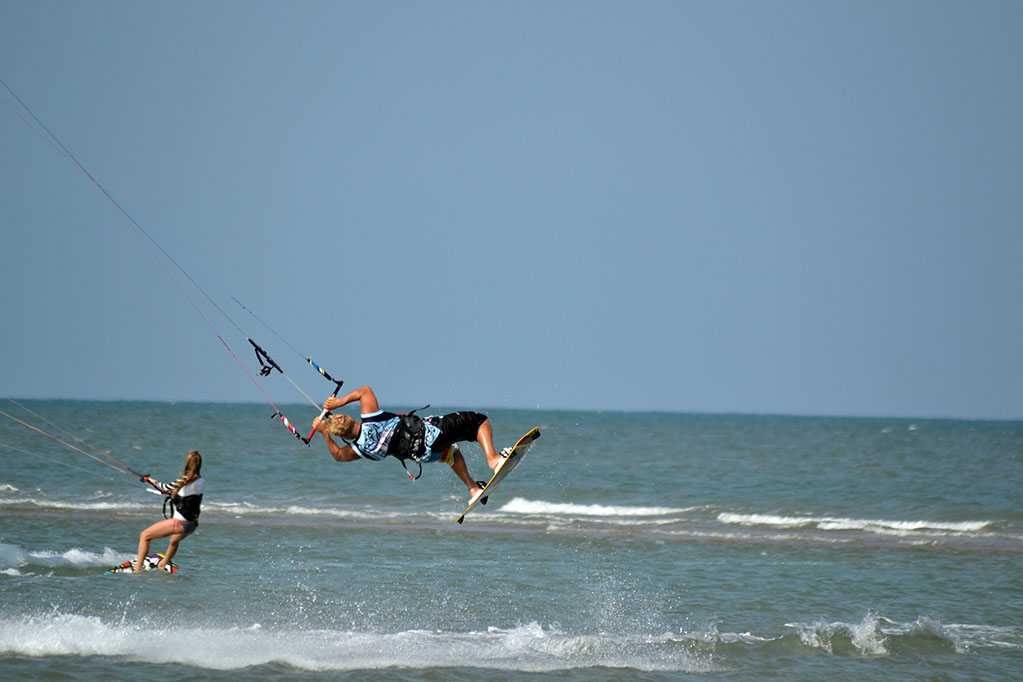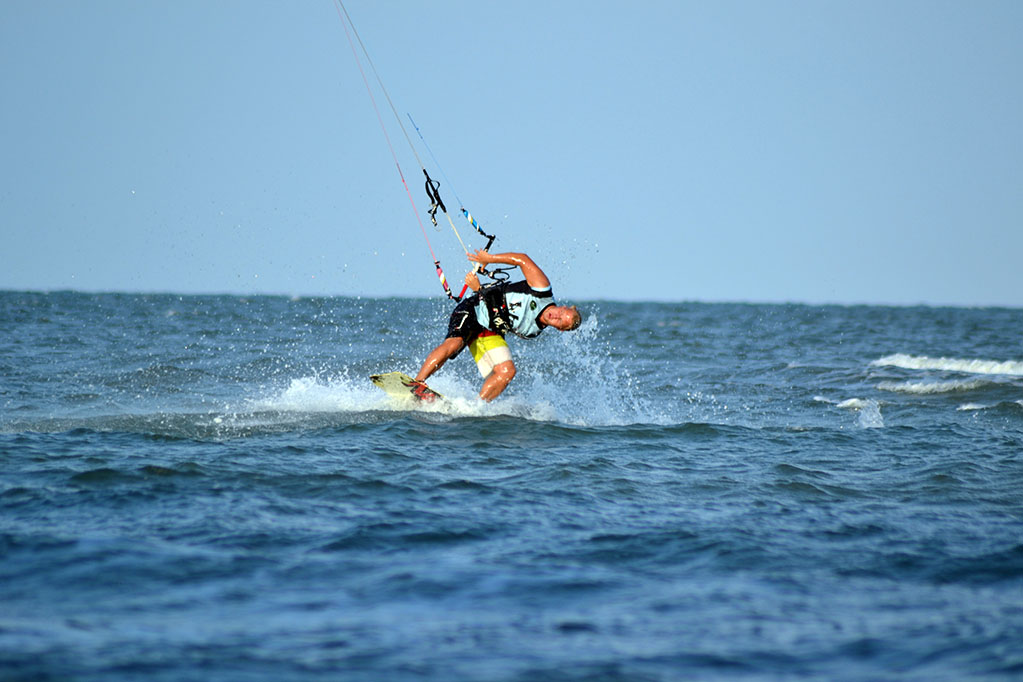 The water was really hot in Thailand, and we loved the spicy food. We stayed in a hotel close to the beach and woke up every morning to the sun and an amazing view from the balcony. And it was really fun that we happened to be in Pranburi at the exact time for the KTA (kiteboard tour Asia), so we decided to participate when once there. I participated in twintip race and freestyle, and Jonathan in twintip race. Either of us did not make it to the podium, but still it was a really great experience for competing, and I loved it! I thought that competing would be scary and awful, but as i went for my tricks with the people watching I was not nervous at all – I just enjoyed it! So much fun!
After KTA we stayed one more week, and after that it was time to go back to Helsinki. During these three months we became used to travelling and the chilly kitesurfing lifestyle, so it was really strange to go back again. Both of us wanted to stay longer. But I am grateful for the amazing trip we made, and I am hoping to do it again sometime. Now I have these amazing memories to remeber rainy days like today. And last but not least I would like to share my video that Jonathan filmed and edited from these three months – filmed in Boracay, Seco Island and Pranburi!