Kitesurfing interview in Hanko
Yesterday was a unusual day, but a very funny day. I got a call from Radio Västnyland a few weeks ago, as the reporter Sofia wanted to interview me about kitesurfing. Yesterday we both made it to the Tulludden beach in Hanko at the same time it was windy. I told Sofia about kitesurfing and she got a quick kitesurfing lesson so she knew what it was all about.
We walked into the water and Sofia started to steer the kite in the air. It went surprisingly well, and after a few tries Sofia also bodydragged upwind. Now it was time to try "for real" with the board on the feet. The first three-four tries Sofia did not streer the kite down properly and ended up on the back int the water, but then she suddenly was up and rode a few metres forward! Wihhoo!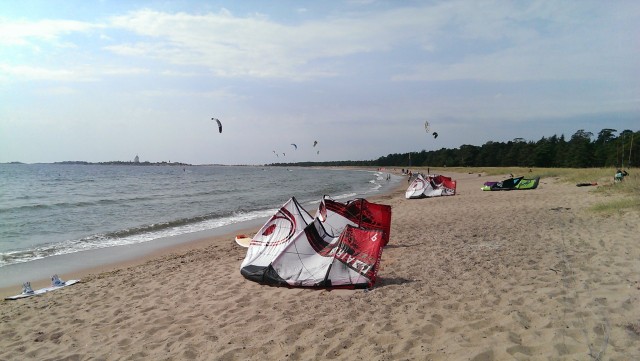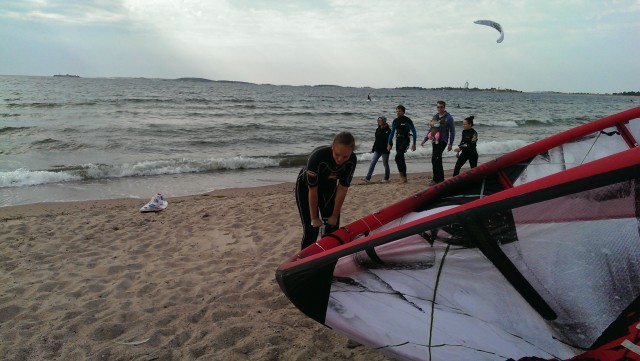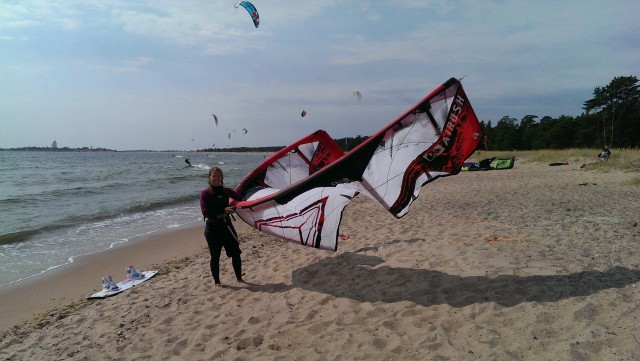 Here you can see a videoclip from the day and the interview in swedish, and here you can hear the longer version with Sofia's version of the experience, and read a short notice about it with pictures (all in swedish). Thank you Sofia for a funny day and a really yummy pizza after the session!
PS. Did you notice the new Airush Razor 2014 team kite in the pictures? It was the first time a tried it, brandnew as a present to open before we started the lesson. I love the new white fabric. In the light wind I did not feel any difference from the last years model, but it was amazing as always. I am pretty sure that it isn't possible to improve what's already perfect. But I can't wait to test it for real in stronger winds!