Funny days in Costa Brava testing Airush 2014 gear
For the last 5 days I have been on a really cool event – Airush/Starboard/Severne dealer meeting in Costa Brava, Spain. I joined the meeting togheter with the rest of Team Finland, Rautio Sports. As an Airush teamrider I got the chance to test all of their new products for season 2014, all different kites and all the boards from waveboards to freestyle boards.
It was a really nice event and cool that the pro riders Alex Pastor and Bas Koole also was there, as well as a lot of other nice dealers and teamriders from all over the world. We were also fortunate with wind all four days we were there, even if it was a little bit gusty sometimes. The wind in Costa Brava always picks up after lunchtime, so in the mornings we enjoyed stand up paddleboarding on the nice, flat surface, before it was time to hit the water with kites and sails. I also got to try SUP in waves the first day, and wow it was so funny! That is something that I want to do again!
Here are some pictures from the trip of us kitesurfing, windsurfing and stand up paddleboarding!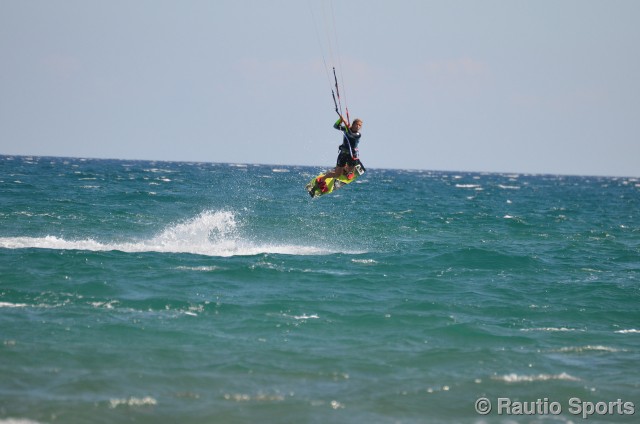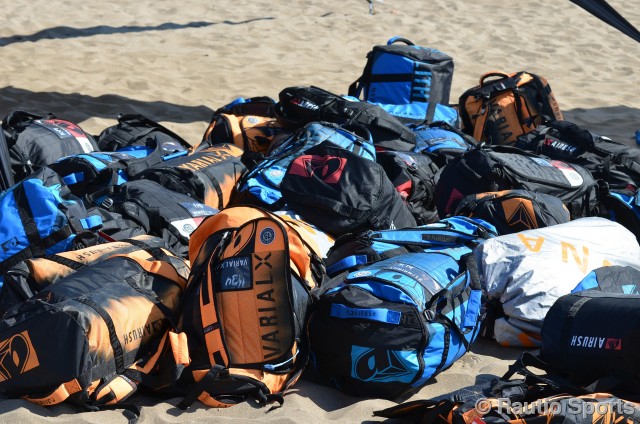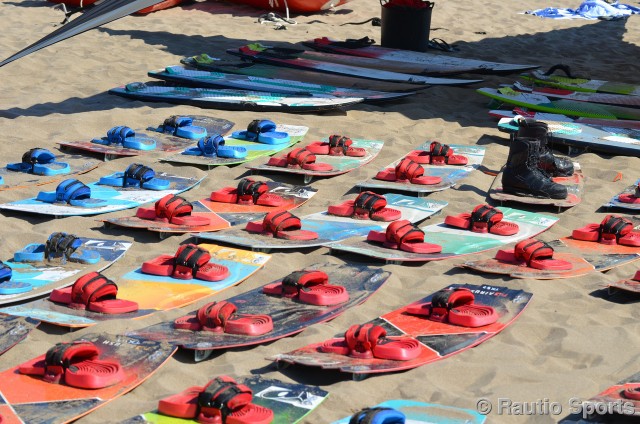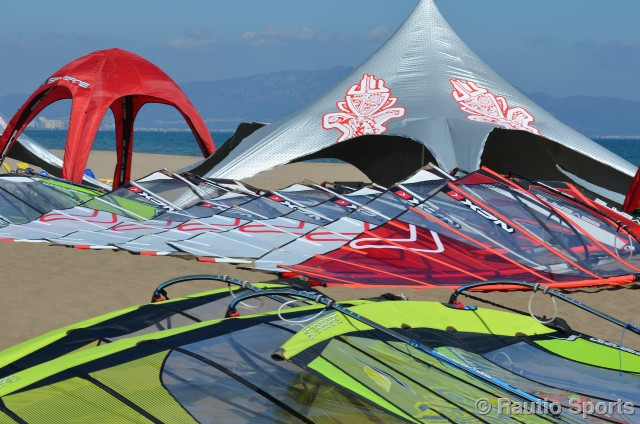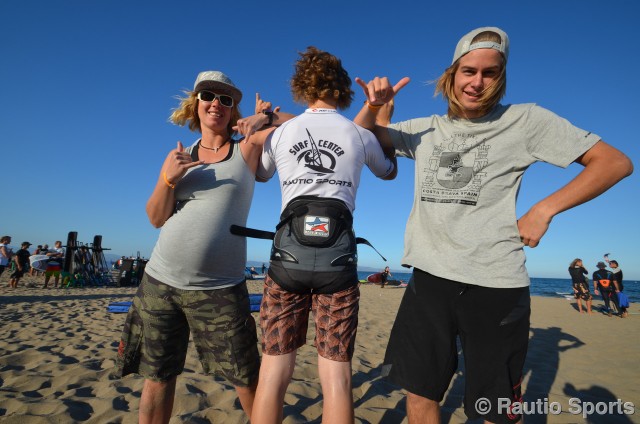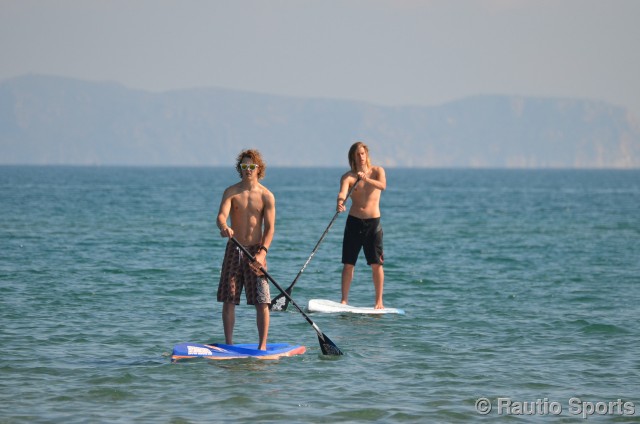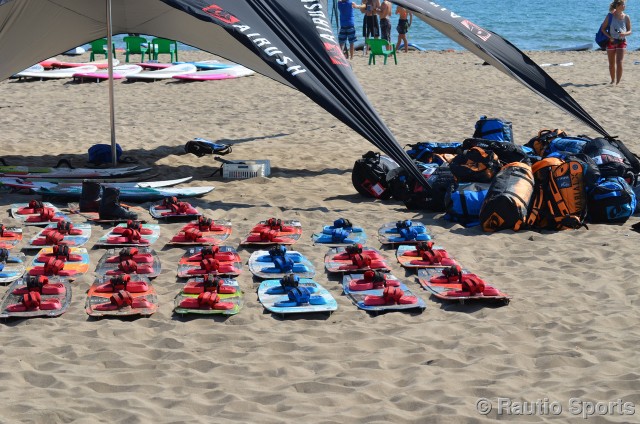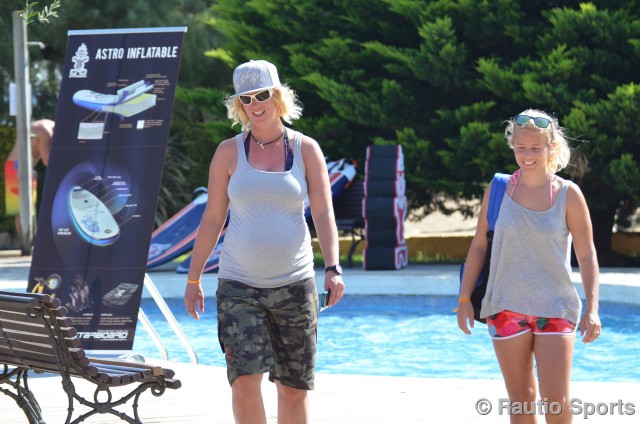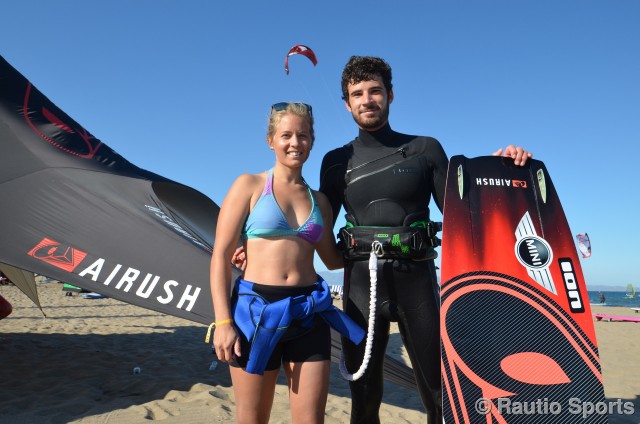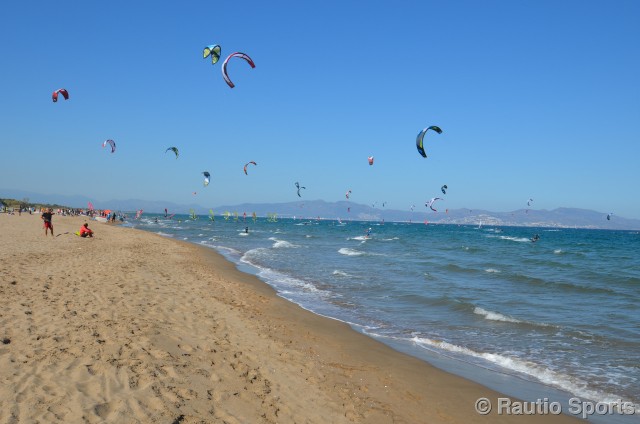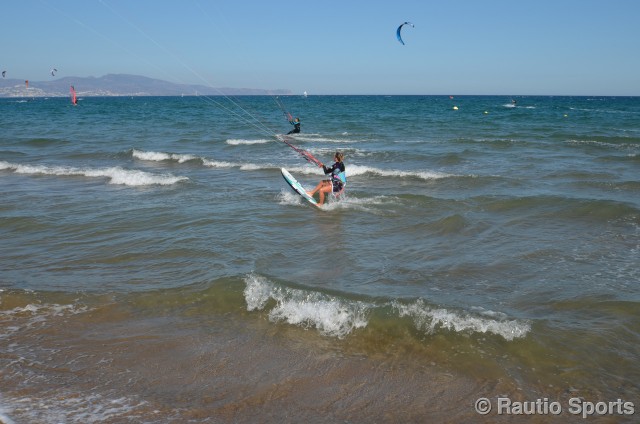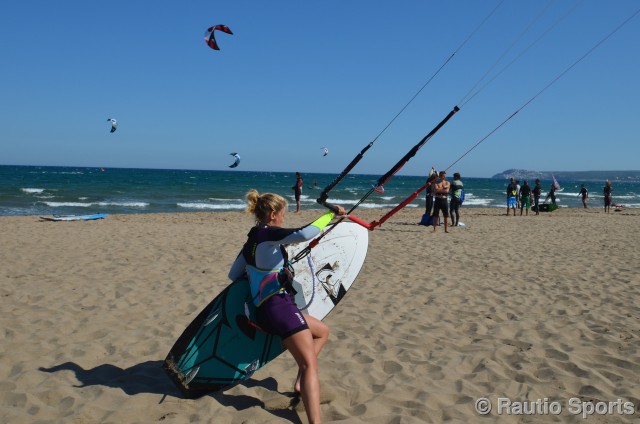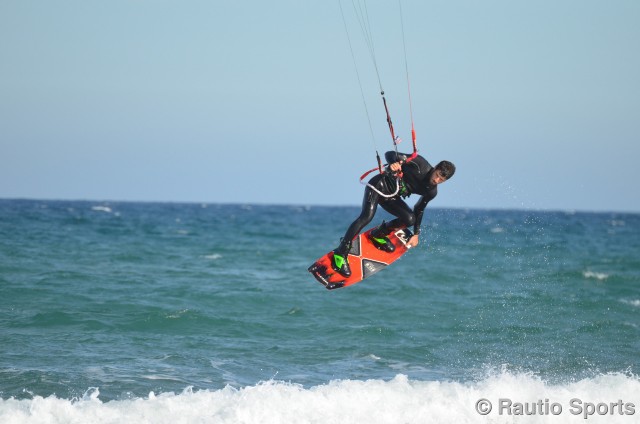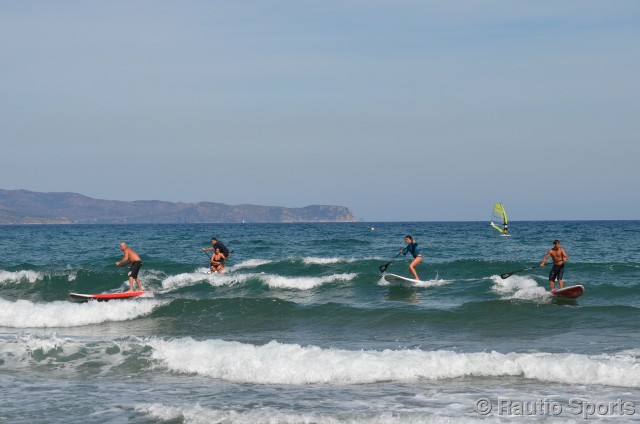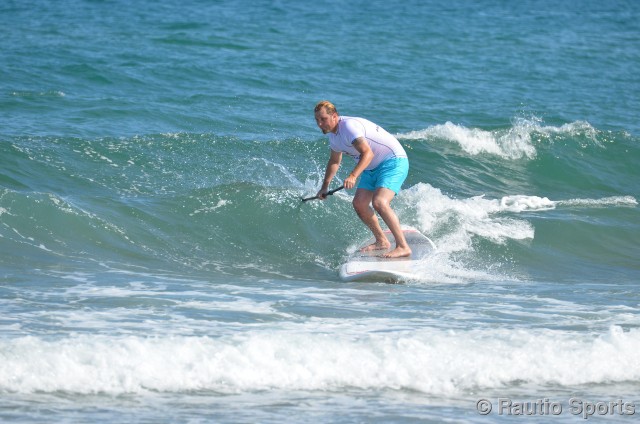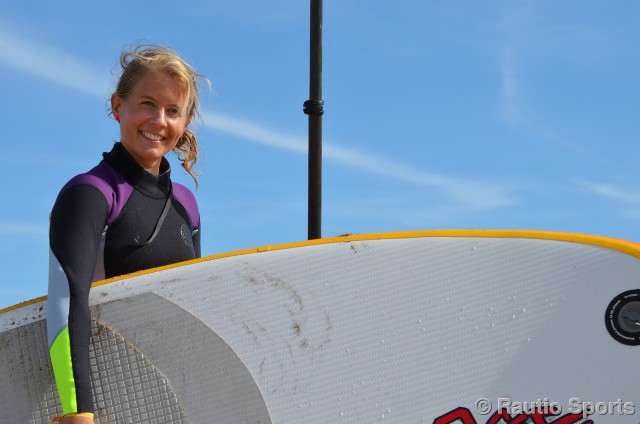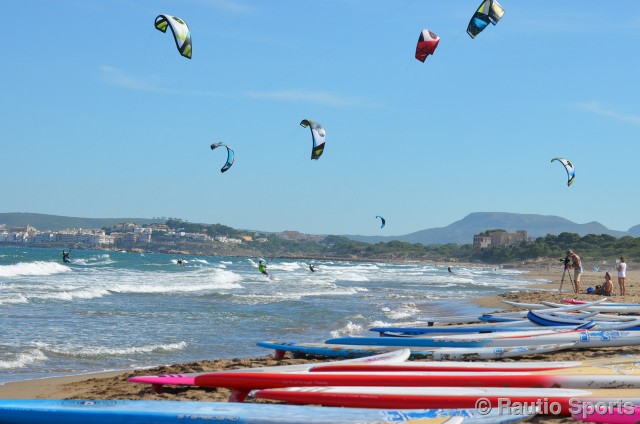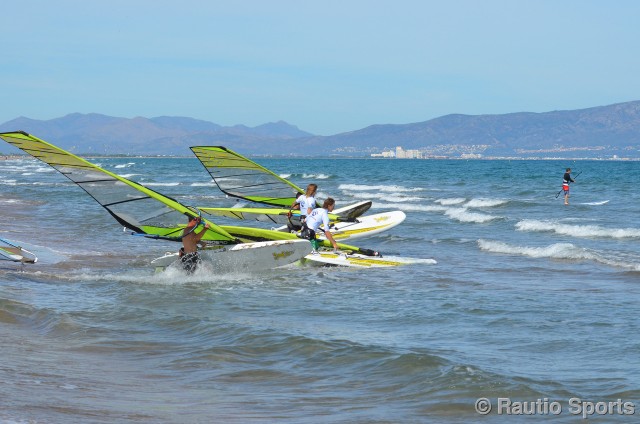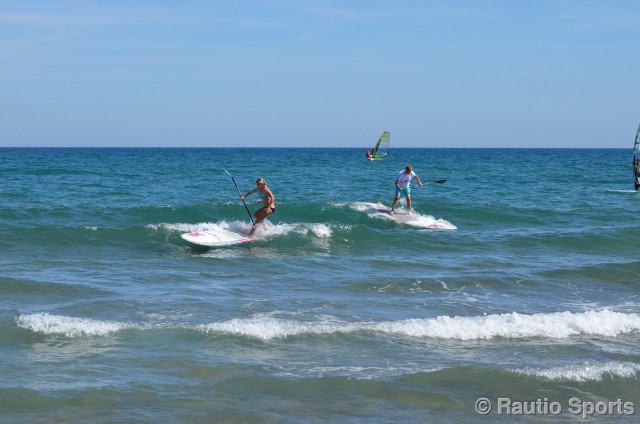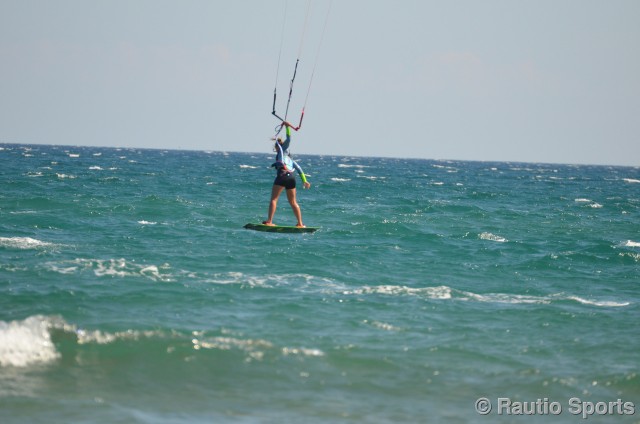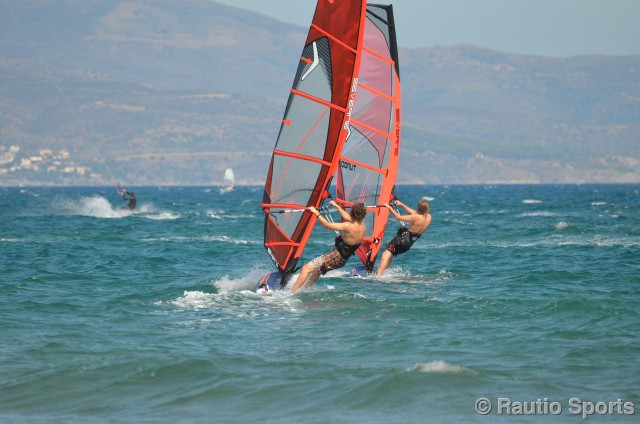 It was really fun to test all of the new Airush gear. Now I undestand the different areas the kites are ment for after testing them myself. I still agree with what I wrote about them here. Razor is still my number one kite for freestyle, beacause it responds quickly – yet being stable in the air – and is best for freestyle with looping, jumping and unhooking.
Another favorite was the Wave – a really good kite for waveriding but also for freestyle and unhooking. Wave responds quickly as Razor, but has a better windrange beacause of the SLE-settings and the combination between a D and C-shape. I also enjoyed Lithium as an allround kite with a great pull and easy relaunch. Varial X is the combination of Lithium and Razor, perfect for the rider that wants to have a bigger windrange and focus on freestyle with jumpning and do a little bit unhooked stuff too.
Airush celebrates 15 years this year, so it feels like they know what they are doing. The first Switch kiteboard was made in 2001, and is the oldest kiteboard in the world right now. I liked the new Switch, but even better was Livewire, which was my favorite board for freestyle thanks to the great pop.
 Thank you Rautio Sports for a funny trip an nice riding! I am really grateful to be a Airush teamrider and I am looking forward to keep riding the awesome kites!